Martin W. Michael
President
Marty joined ActiveWorx in 2012 to refocus the company's direction as a software service provider. Prior to ActiveWorx, Marty was the Vice President of Sales and Marketing for Avanecon Corporation, where he led the company to 50% year over year sales growth before being acquired by Engro Corporation. In 2000, Marty was Founder and CEO at LScan Technologies, a start-up that developed and marketed mobile software solutions involving barcode and RFID technologies for pharmaceutical and healthcare companies. Marty spent 15 years at Konica-Minolta where he rose to Regional Vice President Northeast, and was responsible for operations, technical and sales support of many Fortune 1000 companies.
Contact:
mmichael@ActiveWorx.com

W. Kirk Wycoff
Patriot Financial Partners
Mr. Wycoff has more than 25 years of entrepreneurial banking experience. He served as Chairman, President and CEO of Continental Bank from its inception in 2005 through its sale in 2014. Mr. Wycoff also served on the investment committee of NewSpring Ventures (which he co-founded in 1999) and NewSpring Mezzanine Fund. Mr. Wycoff was Chairman and CEO of Progress Financial Corp. from July 1991 to April 2004, where he was responsible for building a small local bank into one of the Philadelphia area's top community banks. During his more than 12 years with Progress, the bank grew from $280 million in assets and seven offices, to more than $1.2 billion in assets and 21 offices. Prior to leading Progress Bank, Mr. Wycoff served as Chairman and CEO of Crusader Savings Bank, a Philadelphia community bank which he transformed into a profitable mortgage lender. He also held senior level positions with Girard Bank, Philadelphia Savings Fund Society and Reliance Insurance Company. Mr. Wycoff earned his BA degree in Business Administration from Franklin & Marshall College. As an active member of the community, Mr. Wycoff serves on the Board of Directors of the Lincoln Center in Bridgeport, PA which helps to provide alternative education programs for troubled youth and also helps families with life transitions.
Dolores M. Lare
Patriot Financial Partners
Mrs. Lare has more than 35 years of banking experience. Prior to joining Patriot, Mrs. Lare served as Chief Operating Officer and Executive Vice President for Continental Bank Holdings, Inc. from 2005 through 2015. In that role she was responsible for information technology, risk management, marketing/product development, human resources, loan servicing, compliance, facilities and security. From 1999 through 2004 Mrs. Lare was an Executive Vice President at Progress Bank where she was responsible for leadership of all operational and technological activities in support of the company's growth to $1.2 billion in assets and 21 offices. Prior to joining Progress, Mrs. Lare held a senior level position with Prime Bank. Mrs. Lare started her banking career and held a variety of position at PNC Bank and its predecessor banks. At the time of her departure from PNC, she was the director of the bank's Eastern Region operations responsible for supporting the eastern Pennsylvania and New Jersey markets. Mrs. Lare earned her BS degree in Business Administration from St. Joseph's University and her MS in Organizational Management from the University of Phoenix. Mrs. Lare has served on the boards of various professional and civic organizations during her career. She currently serves as Chairman of the Montgomery County Community College Foundation and the Jackie Agnes Foundation; both organizations provide financial assistance for education.
Paul M. Welch
CFA Patriot Financial Partners
Mr. Welch has over 21 years of investment experience in the financial services sector. Prior to joining Patriot, he served as a Partner/Sr. Research Analyst at PENN Capital Management. Mr. Welch's primary responsibilities included co- managing the firm's financial-services fund as well as primary research and security selection for financial services companies for the firm's equity, debt and leveraged loan investment portfolios. Prior to joining PENN, Mr. Welch held the position of Research Analyst at Ariel Investments where he covered banks, asset managers and brokerage companies across the firm's diversified equity portfolios. Prior to joining Ariel, Mr. Welch was an Analyst in the Due Diligence department for Hamilton Lane, sourcing and evaluating private equity partnerships for institutional investment clients. Mr. Welch began his career at Public Financial Management as a Consultant, underwriting municipal debt offerings. Mr. Welch received a B.S. degree in Economics from the Wharton School at the University of Pennsylvania and received an M.B.A. from the Booth School of Business at the University of Chicago. Mr. Welch is member of the Class of 2021 ABA Stonier Graduate School of Banking. Mr. Welch is a CFA® charterholder. Mr. Welch is on the Investment Committee of the Gesu School, a private inner-city grade school serving economically disadvantaged children in North Philadelphia.
Bruce Luehrs
Rittenhouse Ventures
Bruce is the Co-Founder of Rittenhouse Ventures. He was a General Partner of the Edison Venture Fund from 1998 to 2006, prior to managing Rittenhouse Ventures.
As a banker, entrepreneur, and venture capitalist, Bruce brings 30 years of experience in financing technology companies across the greater Philadelphia area. He has been an active member of regional investment community, as the past Chairman of the Greater Philadelphia Venture Group (now MAC Alliance) and as a member of professional organizations in venture capital and corporate growth.
Bruce's extensive investment experience in software for healthcare, pharma, and financial services makes him an ideal strategic partner for entrepreneurs.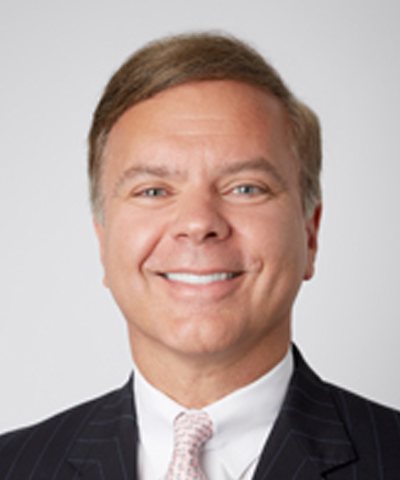 Jerry Plush
Patriot Partner - Advisor
Mr. Plush has over 25 years of executive level experience in the banking industry. Prior to joining Patriot, he served as CEO for Verdigris Inc. in 2018, leading the start up through the organization and initial funding processes. Mr. Plush's prominent leadership roles include his tenure with Santander US from 2014 to 2017, initially as CFO and Executive Committee member, and subsequently Chief Administrative Officer. Mr. Plush served on the board of Santander Consumer from 2014 to 2016, and as a director for the FHLB of Pittsburgh from 2016 to 2017. Mr. Plush previously served as President, COO and Board Member for Webster Bank where he was responsible for turnaround efforts for the $21B institution beginning in 2006 as EVP and Chief Financial Officer. Mr. Plush spent 11 years with MBNA America as Senior Executive Vice President & Managing Director for corporate development and acquisitions. His MBNA tenure included responsibilities as CFO North America. Mr. Plush holds a Bachelor of Science degree in Accounting from St. Joseph's University in Philadelphia. He is a certified public accountant (currently inactive) and a certified management accountant (currently inactive). Mr. Plush has been active in several philanthropic organizations, including serving on the board of trustees of the Connecticut Public Broadcasting Network, as chairman of Junior Achievement of Southwest New England, board of Ronald McDonald House of DE and most recently on the Board of Overseers for WGBH in Boston.
Bill Bridgers
Vice-President Strategic Partners
Bill is a seasoned business development executive with experience in building strategic partnerships, completing mergers and acquisitions and building customer relationships. Bill has senior management and board experience, touching all aspects of company management, governance and oversight.
Bill is active in building strategic partnerships to accelerate the growth of ActiveWorx by adding AP Payments capabilities and by developing relationships with companies with complementary offerings. Bill was previously a partner in a venture fund. He was on the board of Transactis (sold in 2019 to Mastercard) and is connected with many established companies and Fintechs in the business automation and electronic payments space.
Contact:
wbridgers@activeworx.com
Ready to get started?
Contact us about your business process automation needs or to schedule a demo.