Accounts Payable Automation
Automate your entire workflow from invoice to pay, the right way.
ACCOUNTS PAYABLE AUTOMATION
Automate & Optimize
Streamline and fast forward your success with the ActiveWorx Accounts Payable Automation solution.
ActiveWorx digitally transforms and automates the accounts payable process for companies of varying sizes and industries.
Experience a completely automated and optimized document capture process where all data is secure and searchable.
The ActiveWorx platform incorporates the highest capacity and capabilities of artificial intelligence to drastically improve your business processes.
Our cloud-based accounts payable (AP) automation solution can scale from processing 5,000 to 500,000+ invoices per month.
ActiveWorx Accounts Payable Workflow
High volumes of invoices and documents are received from multiple suppliers and locations in varying formats (paper, fax, email attachments, EDI, etc.). They are all scanned and stored for intelligent data extraction using invoice capture and enhanced artificial intelligence technology – effectively removing any customer data entry or manual data processing requirements.
With our accounts payable automation solution, data syncs directly with your ERP or accounting system to provide consistency throughout your entire accounts payable process.
The invoices are first validated into a secure digital format for accounts payable processing. ActiveWorx then processes the invoice data.
Invoices are then compared against applicable documents (e.g., P.O.s, vendor files, receipt of goods, etc.), which verify their validity and accuracy. According to predetermined rules and workflow, invoices are routed to the next step in the process.
If there are no exceptions, invoices are automatically approved, posted to the appropriate General Ledger account, and ready to pay. Any exceptions are queued up to the ActiveWorx Team first, and if necessary, then to the appropriate accounts payable processor for resolution and approval processing.
For invoices not automatically approved, they are either approved or routed by the accounts payable processor for higher authority approval. Once approved, invoices are posted to the appropriate G/L account and ready for payment.
Once an invoice is approved and ready to pay, ActiveWorx facilitates and optimizes payment, allowing selection of the preferred payment processor, method of payment (e.g. check, ACH, wire, vCard, etc.) and timing of payment. Once the payment is executed and cleared, it is reconciled with the accounting system.
Finally, the invoice and related information is archived for audit capabilities and compliance.
For over 25 years, ActiveWorx has been a recognized expert in the automation of accounts payable, financial transactions, and workflow. Our ActiveWorx solution platform digitally transforms businesses and drastically improves workflow processes for companies of varying sizes and industries.
Using invoice capture, accounts payable automation, payment automation and optimization, and electronic invoice presentment, the ActiveWorx suite works together to create a completely automated business process for clients.
Benefits of AP Automation
Automates high volumes of manual transactions
Easily absorbs growing business transactions
Multi-source document ingestion with intelligent routing
Supplier oversight & maintenance
Elimination of manual entry errors
Process AP anywhere, anytime, with mobile accessibility
Want to learn more about digital business automation? Watch our webinar!
Enable straight-through processing from capture to e-payment of approved invoices.
Intelligently route captured and secured invoices through your workflow process based on applied business and user rules.
Enable fulfillment of compliance standards, approval verification, and accessibility via our mobile app.
ActiveWorx brings over 25 years of expertise in developing and implementing complex process automation workflows. Our best practices and workflows provide a strong foundation for each new client's unique requirements and allows us to go live in just 12 weeks.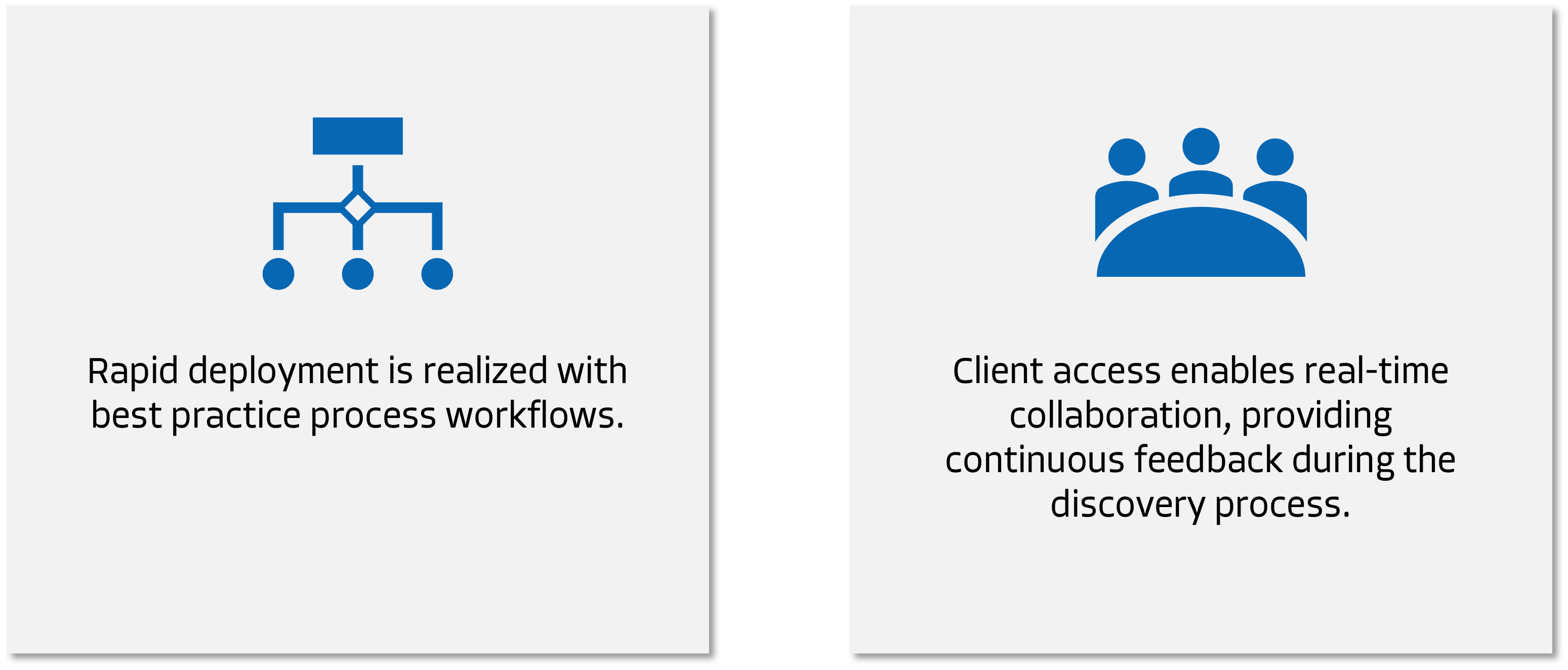 Contact An Expert
Contact us about your business process automation needs or to schedule a demo.